Did You Know? Chemicals Don't Mix with Waxing Services
As you schedule your waxing appointment, bear in mind that it is always helpful to inform us if you are taking medication, including antibiotics. Please also tell us if you use Retin-A, glycolic acid, Acutane, Benzoyl Peroxide, tanning products, or acne creams. They can affect how the skin responds during waxing. In certain instances, we advise clients to postpone service. Waxing is particularly vulnerable to skin peeling and a rash that may last up to a week. We highly recommend keeping the area moist with an antibiotic ointment for at least three days after the waxing is done. We do not recommend face waxing for those who use Retin-A, Accutane, high concentrations of Glycolic Acid or similar products. These types of products make the skin very thin and sensitive. Please notify us if you are using any acne or exfoliating preparation on your face. Vogue Hair Studio is not responsible for any skin that may come off during waxing.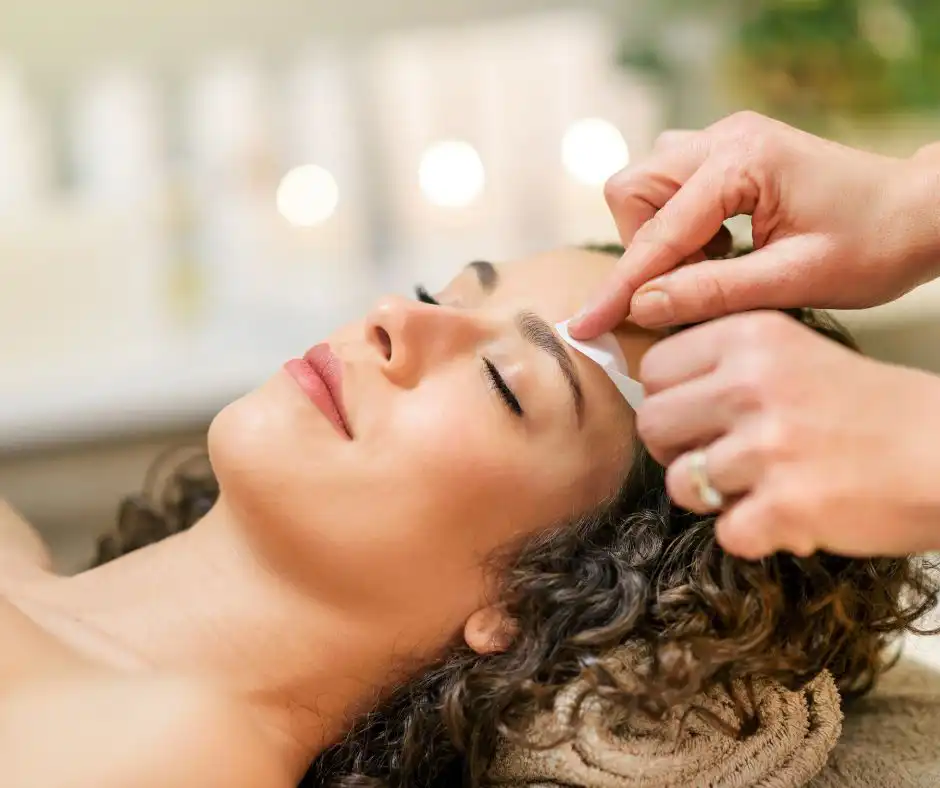 Waxing Information
After waxing, new growth begins in about one week. Sometimes after the third week, it is ready to wax again. Hair growth should be one-half or one-third less of its total volume. We recommend you wax at about the fourth week, at this stage in the growth cycle because the whole idea of waxing is to have as little hair as possible, right? We DO NOT advise letting all your hair grow out before waxing again. This process could take up to three months. The benefit of regular waxing is that the follicle will eventually give up growing a replacement hair. Some people who have waxed for years experience only 20% hair re-growth.
Hair Breakage
Not every hair comes out by the root when waxing. In fact, most people experience hair breakage after waxing. A variety of factors cause hair breakage. Factors may include having thick or coarse hair and tight follicles, which are more resistant to coming out of the root, causing more breakage. As waxing is continued on a consistent basis, follicles usually begin to loosen and less hair will break. It only takes one waxing for the hair to grow thinner.
Skin
If your skin holds moisture, it is more likely that the top layer may peel. Skin may be overly moist after a recent shower or perspiration. If your skin is moist just before waxing, be aware that your skin may peel off from the waxing.
Tanning and Waxing
Since the waxing process is a very effective skin exfoliant, your tan will lighten in the waxed area from being waxed. It' s not wise to wax right before of just after going to the beach or the pool. The sun can discolor skin of those who take hormone supplements. Have you seen people with "pregnancy masks" on their faces? If you suntan and/or take birth control pills, you skin may peel from waxing. The exposed skin will take some time to heal.