Permanent makeup is a cosmetic procedure that involves implanting pigment into the dermal layer of the skin to create the appearance of cosmetically enhanced features such as eyebrows, eyeliner, lip liner or full lip color. The application process typically involves using a handheld machine similar to a tattoo machine to implant the pigment color. The pigment molecules remain in the skin for years, though they do fade over time requiring touch-ups every 1-3 years.
Call Adrienne D'Agosta directly to schedule a FREE CONSULTATION with her at Vogue Hair Studio (201)780-1347. Fully Certifed, Insured and Exprienced in the permanent application of Eyeliner , Eyebrows, Lips, Scar Coverage and Areola Reconstruction (following mastectomy). (See "Biographies")
Eyebrow permanent makeup is one of the most common procedures, helping to define the brow shape and add hairlike strokes for a full yet natural appearance. Eyeliner permanent makeup creates a subtle or dramatic enhancement to open and define the eyes. Lip liner involves creating dimension and definition to the lip shapes, while permanent lip color adds pigment to partially or fully cover the natural lip color.
Scar camouflage applies permanent makeup color that mimics skin tones to reduce the appearance of scars from acne, trauma, surgery or other causes. Areola reconstruction uses a special technique to recreate the color, texture, size and shape of the areola following a mastectomy procedure.
Adrienne has extensive training and certifications in permanent makeup application. Her goal is to create natural, seamless enhancements that empower clients and restore their confidence. She consults closely with each client to determine their desired results, then customizes the application technique and pigment choice to achieve ideal outcomes.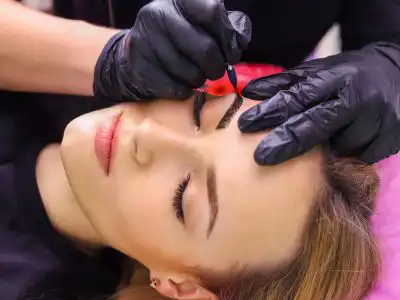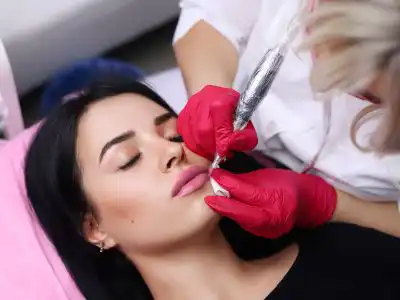 Hours
7 Days a Week –  Hours Vary
Address
1219 Cape Coral Pkwy E
Cape Coral, FL 33904